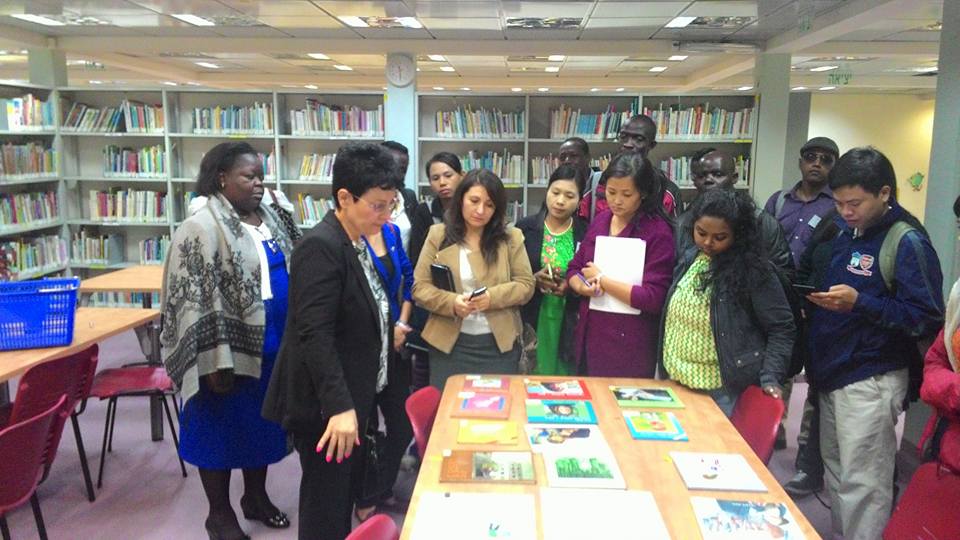 higher education course visit | METC
Steven Johnson, the author of the book "Where Good Ideas Come From", closes his TED Talk of the same title with the tagline: "Chance favors the connected mind." By "connected," Johnson means two things, both of which bear on the problem of learning in higher education today. First, he means connected in the sense of being integrative, making connections between things that seem dissimilar. Second, he means connected in the sense of being socially networked.
The modern world is constantly changing and evolving. Things happen almost too quickly to assimilate, another rapidly supersedes one development, and channels of communication have become ultra-fast. Our educational systems are up in a world of sophisticated and constantly improving technologies, including the web, smartphones, e-learning, and distance education. These circumstances demand that the educational system in its different levels must continually seek ways to keep up to date with current trends and methods in order to ensure that it meets student's needs.
Universities have always been affected by international trends and to a certain degree operated within a broader international community of academic institutions, scholars, and research. Yet, 21st-century realities have magnified the importance of the global context.
As higher education expands, we cannot always rely on human ingenuity to overcome its inadequacies. It is always possible to defend the inspirational lecturer, the importance of academic individuality, the value of pressuring students to work independently, but we cannot defend a mode of operation that actively undermines a professional approach to teaching. Lecturers need to know more than just their subject. They need to know the ways it can come to be understood, the ways it can be misunderstood, what counts as understanding: they need to know how individuals experience the subject.
However, lectures are neither required nor enabled to know these things. The 'professionalization' of teaching practice in higher education is becoming more important as universities try to respond to an increasingly diverse and discerning student population, issues relating to standards and quality, growing international competition, and generally 'doing more with less'.
The course offered by the Ofri International Educational Training Center in this regard presents an integrated program focused in innovative pedagogic approaches in education with a holistic approach, new practical ideas, professional growth, hands-on experience, exposure to new materials, methodological tools and combined with reflection on the learning experience process.
The content of the course answers the Pedagogical challenges described in this concept paper with the objective of promoting academic quality and delivering learning experiences. Above all, this training course is aligned with the Sustainable Development Goals. Higher Education is the last opportunity as a society to prepare future generations to be good citizens and get decent work. Goal 4 (Quality Education) intends to "Ensure inclusive and equitable quality education and promote lifelong learning opportunities for all" and this is part of the objective of enhancing higher education around the world. Moreover, significant educational processes at this level will provide these students with Decent Work and society, in a broader view, Economic Growth (Goal 8).

Aims
*Support the integration and implementation of 21st-century education skills.
*Facilitate progressive thinking, leading to educational breakthroughs.
*The prototype, develop, and implement new teaching paradigms, methods, and tools.
*Provide new tools and knowledge on the implementation and development of Innovation and technology.
*Promote and create a learning environment that leads the students to experiment with Innovative methods and practices.
*Create tools for communication, collaboration, and teamwork.
*Development of reflective practice and peer review of teaching.
*Explore what an interpretive and critical perspective might mean for curriculum construction and change efforts in educational institutions.
Main Subjects
*Teaching, supervising and learning in higher education
*Understanding student learning
*Encouraging student motivation
*Teaching quality, standards and enhancement
*Establishing teaching and learning credentials
*ESD in higher education institutes
*Teaching excellence as a vehicle for career progression
*Development of ways of thinking: critical, creative, strategic and tactical thinking
*Effective Pedagogy
*Presenting the importance of a supportive environment and a community of learning
-          Networking with teachers and educators in order to enhance knowledge, broaden views and generate ideas