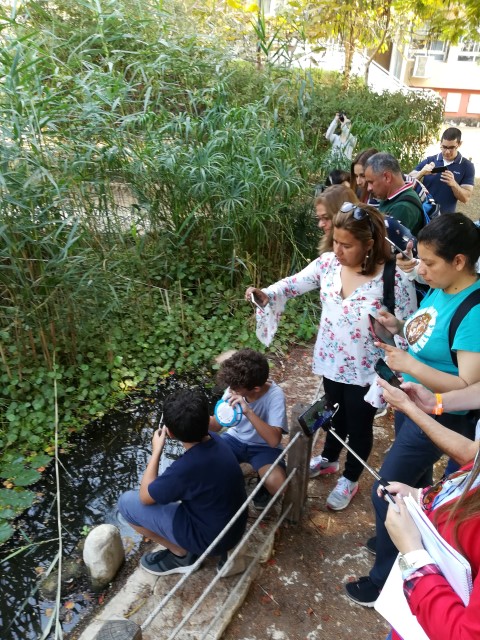 Educacion Desarrollo Sostenible | METC
"Education Towards Sustainable Development (ESD) meets the needs of the present generation without compromising the ability of future generations to meet their own needs"  Brundtland Commission, United Nations, March 20, 1987

Education for Sustainable Development (ESD) aims to preserve environmental integrity, economic viability, and a just society for present and future generations. ESD addresses these objectives through the establishment of broad teaching and learning processes that emphasize an interdisciplinary and holistic approach, which promotes critical and creative thinking in education. 
ESD pursues this endeavor with the understanding that human behavior may be altered to limit harmful effects on the environment. 

In May, 2015, UNESCO's Conference on World Education, held in Incheon Korea declared new Education goals for the year 2030. "Our vision is to transform lives through education, recognizing the important role of education as a main drive of development," the declaration reads. "Building on the legacy of Jomtien and Dakar, this Incheon Declaration is a historic commitment by all of us to transform lives through a new vision for education, with bold and innovative actions, to reach our ambitious goal by 2030." This new vision is embodied by the UN's global goals for 2030, the Sustainable Development Goals, emphasizing the vision that in order to achieve equality and fight world poverty, all countries must commit to sustainable development. 

Education for sustainable development (ESD) is not a particular programme or project, but is rather an umbrella for many forms of education that already exist, and new ones that remain to be created. ESD promotes efforts to rethink educational programmes and systems (both methods and contents) that currently support unsustainable societies. All educational programmes need to be based on five fundamental pillars of learning: Learning to know: Learning to do, Learning to live together; Learning to be; Learning to transform oneself and society

The Program adheres to the understanding that the promotion and implementation of ESD should become an integral element in school curriculum, and that the path to establish institutions based on the tenets of ESD requires thorough, long-term development and support activities.
The Program will follow the main principle of ESD to "Think Global, Act Local." This principle involves combining the needs and resources available in developing countries to charter the path for the future and support Sustainable Development. The program will follow this principle by first assisting community members to implement projects that will produce tangible results despite the wider scope of the needs of their communities. By doing so, the program will improve economies, societies, and the environment at the local and global levels.

Implementation of Education towards Sustainable Development in Schools
In theory, educational systems have the responsibility of spearheading orientation towards sustainable development. But actual experience shows that one of the main problems in introducing new subjects is the difficulty of their acceptance by formal educational systems.

Every school has to be open to this subject and begin a process of learning and internalization. 
Core Values of Education towards Sustainable Development

*Respect for the environment
*Democracy
*Lifetime learning 
*Equality
*Progress towards peace

Aims
*Development of self-identity and values reflecting the worldview of the teacher as an educator for sustainability
*Imparting of knowledge and information on current environmental, social and economic issues and the relationship between them
*Development of creative and flexible methods of thinking that will enable the identification of environmental and social problems and their solutions
*Introducing, understanding and practicing of integrative approaches to educational planning, through the creation of curricula combinations around a common principle – sustainability and sustainable development
*Development of professional and pedagogical skills
*Development of entrepreneurship and good citizenship, social and environmental leadership