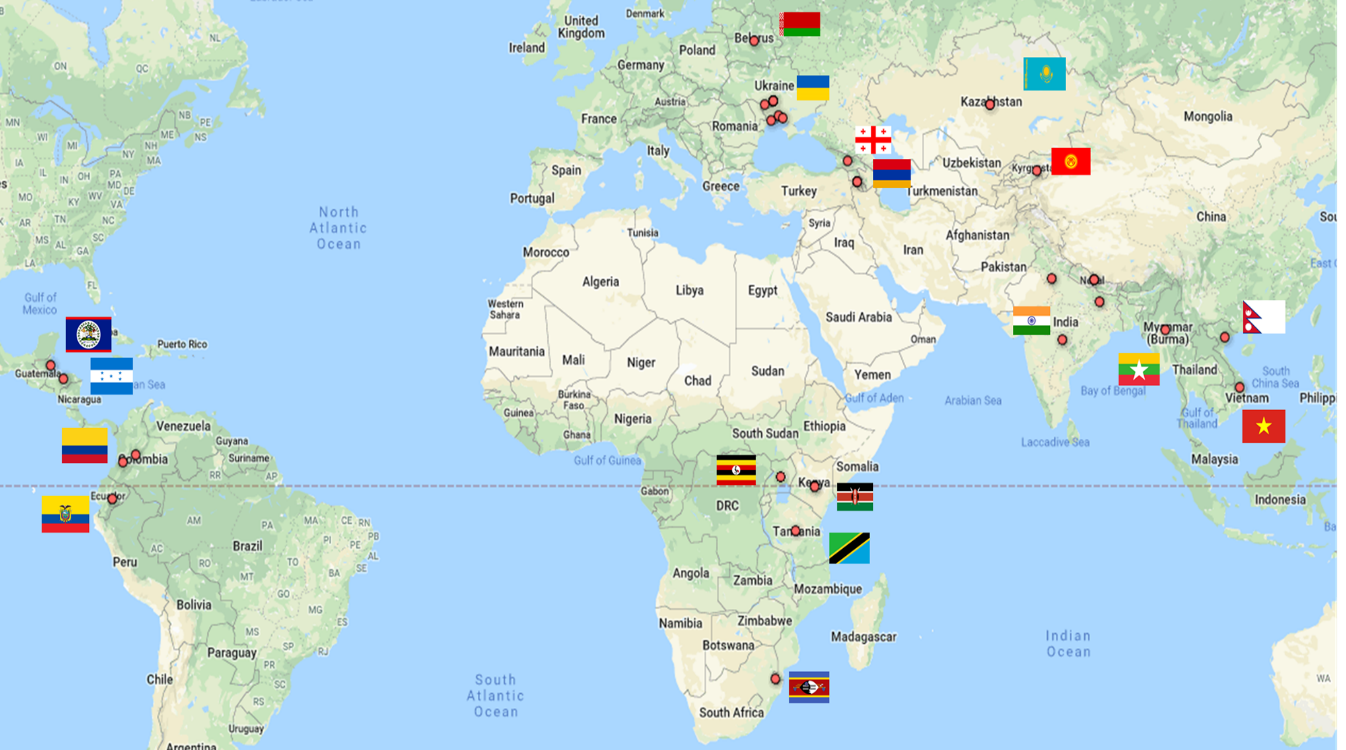 Map Schools Online | METC
"We teachers of the XXI century understand that our goal is not to transfer knowledge as we used to do in the past, our main goal is to create opportunities for learning..."
Alyona Gerasimova, METC alumni & "Schools Online" Participant 
The collaborative learning program "SCHOOLS ONLINE" is a joint initiative of the MASHAV Educational Training Center (METC) of the Ministry of Foreign Affairs and the ICT Department of the Ministry of Education.
This program provides a learning framework, in which students from schools in Israel and abroad, meet and learn about each other as part of a digital educational process. The program provides a set of skills and knowledge essential for the development of students in the 21st-century reality, and for their future professional life in the global environment.
The "SCHOOLS ONLINE" program enables students to participate in a learning process, while a rich multicultural interaction takes place. Moreover, the program offers teachers a way to engage their students in the studying experience, by creating a lesson in which students are active, curious partners.
Summary of the 2018-2019 Program
PARTICIPANTS in 2018-2019
In this year, 40 schools from Israel and 40 schools from more than 20 countries around the world participated in the program. The program included 52 elementary schools, 20 junior high schools, and 8 high schools. All the schools abroad were connected to MASHAV alumni.
THE EDUCATIONAL PROCESS
In 2018 – 2019, the educational process included two main parts: The contents that guide us through the year and two different channels of interaction between the students. 
The educational process included content units focused mainly in the development of a Multicultural Dialogue on different spheres, the research of a common topic that is relevant for both parts and the development of a joint final project.
The interaction between students in each content unit was divided into digital collaborative tools through which the students uploaded information and carried out OFFLINE assignments in their own time; and face-to-face ONLINE interactions through different digital tools (Skype, Zoom, Hangouts), in which students developed interactions and dialogues with their peers across the globe.