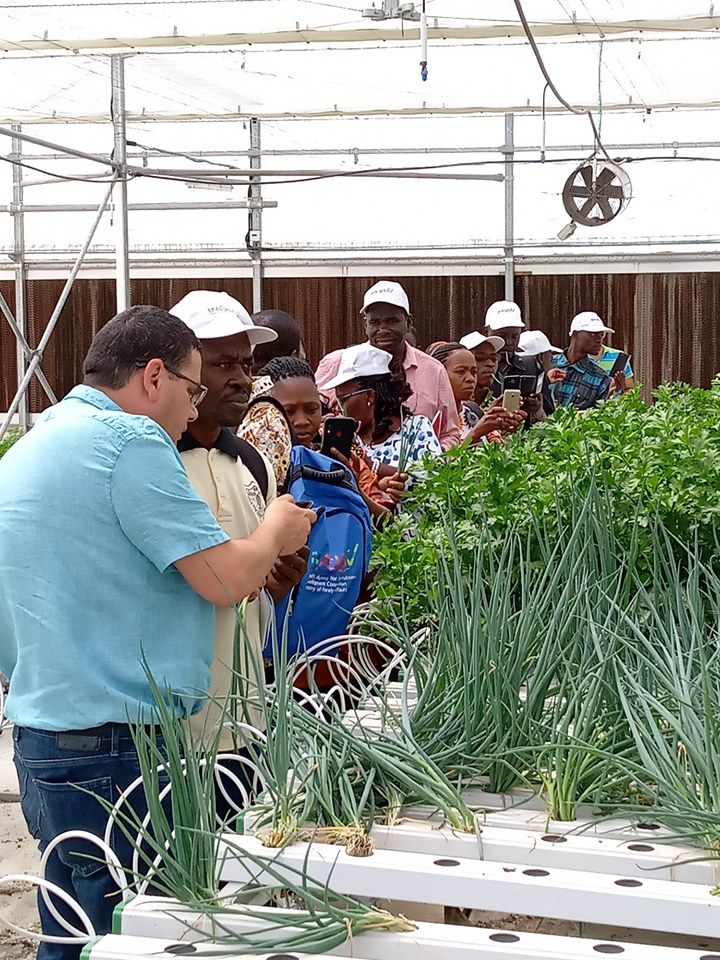 Agricultural edu Course | METC
The attainment of food security alongside sustainable agriculture and rural development constitutes one of the key global challenges facing the world today. The world population is predicted to rise to 9 billion by 2050 and estimates suggest that to meet the most basic of needs for this increased global population, food production will need to double.

Facing these challenges is the key to develop an effective human capital for society; Agriculture Educational Models taking place in Israel may be considered a strategy of action. These promote knowledge and raise agricultural productivity and competitiveness. However, the field of agriculture and especially Agricultural Education & Training suffers from a recent legacy of neglect.

Whilst there are a great number of complex factors that influence these challenges, it is clear that agricultural education in primary and secondary schools and teachers training on these subjects plays a key role in preparing farmers, researchers, and educators, to make positive contributions.

Education for primary and secondary levels on Agricultural Science is a practical subject based on scientific concepts and principles from the field of sciences: biology, chemistry, physics, earth science, environmental sciences. As a subject Agricultural Science has close links to environmental education and education for sustainability, both in terms of content and in terms of its accompanying educational activities.

In addition to dealing with scientific applications, the agricultural subject within the education system addresses the values associated with farming, animal welfare, teamwork and responsibility, care and aesthetic education

In overcoming a multitude of diverse development challenges, Israel has developed a number of solutions and acquired experience in designing comprehensive and integrated educational programs, particularly in the field of agriculture. Such programs are of great relevance to developing countries.

The administration in charge of Rural Education at the Ministry of Education of Israel aims to  "Develop and operate the national infrastructure for the implementation of holistic and innovative educational solutions for rural areas from a broad perspective of the changing needs of the society and providing solutions in order to fulfill the potential of all students".

The uniqueness of this approach is reflected in values and contents. Students at these institutions learn about the love for the land and environment, together with science, technology, and agriculture education contents. More than others, these students learn interdisciplinary approaches that empower their social and vocational skills.

This training course is aligned with the Sustainable Development Goals. Providing Quality Education (Goal 4) which answers the context needs is a basic step. Moreover, this training course will provide knowledge to face challenges described in Goal 2 - Zero Hunger, such us "End hunger, achieve food security and improved nutrition and promote sustainable agriculture". Finally, the development of agriculture skills and professional skills, in general, will provide more opportunities for the people living in these areas. (End Poverty – Goal 1 and Decent Work &Economic Growth – Goal 8).

The course, designed by the MASHAV Educational Training Center (METC) in cooperation with MASHAV Agriculture Training Center (MATC).

Aims
*To acquaint the participants with new concepts, methods, and tools regarding Rural education & practices.
*To analyze the place and role of agricultural education within national development.
*To present various educational projects and curriculum models used in Israel.
*To share and exchange experiences and knowledge gained in the participants' countries of origin.
*To acquaint participants with a variety of learning methods and applications.
*To adapt the teaching environment to new approaches in the field and the specific context.

Main Subjects
*Agricultural education in Israel and the curriculum
*Boarding schools and rural education
*Vocational Studies in Rural Education in Israel